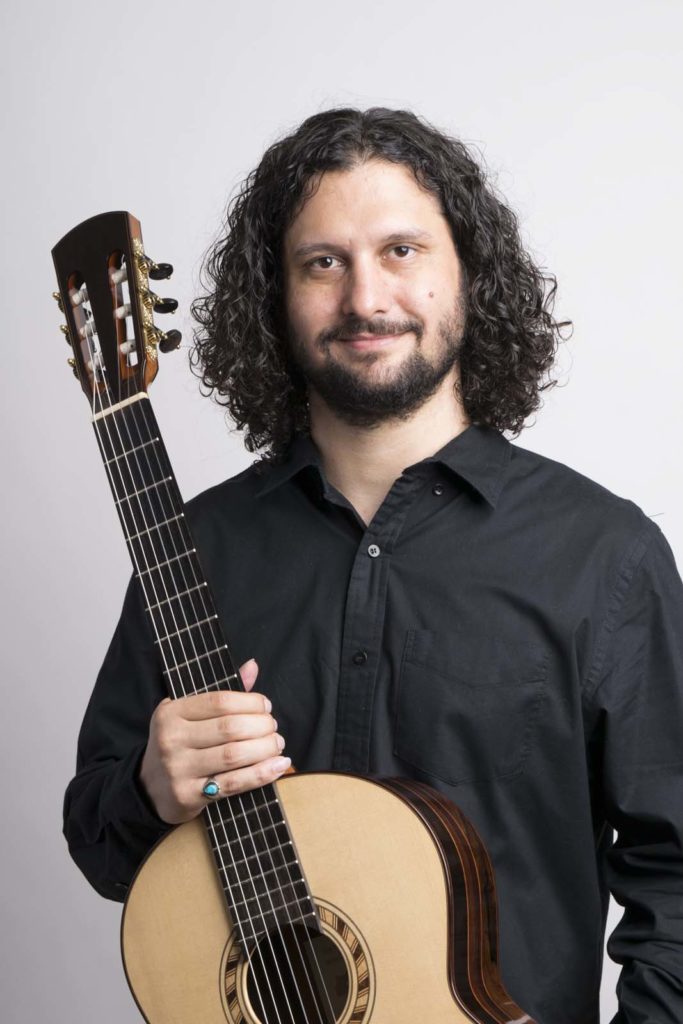 Youtube link:https://youtu.be/LIN6Uhth6sg
Facebook link:https://www.facebook.com/RobbinsLibraryArlMa/videos/1393505484353774 ACMi.tv
This season's last concert in the Friends' Reading Room Concert Series (though sadly not in the Reading Room at present) will feature guitarist Aaron Larget-Caplan. Aaron is an award-winning international recording and touring guitarist, who connects readily with audiences. He has premiered over 80 compositions, many written especially for him, and has four critically acclaimed solo discs. Aaron is on faculty at University of Massachusetts Boston and formerly at Boston Conservatory.
"Aaron Larget-Caplan is a riveting artist", writes the Washington Post, and the Boston Musical Intelligencer says he has "astounding technical proficiency and artistic delicacy". Aaron received the Médaille D'Etain from the Société Académique Arts-Sciences-Lettres of Paris, France in 2019 for his trailblazing work in music. In 2020 he is Musician in Residence at the Banff Centre for Arts and Creativity. (www.ALCGuitar.com)
Please join us for this virtual prerecorded concert on Sunday, April 11 at 3 pm that is free and open to the public. It will air on Sunday, April 11 at 3 pm at Robbins Library Facebook Live. and also be available on ACMi's Public Channel, airing at the same time on RCN 629, Verizon 31, Comcast 8. After the event it will be available to watch at ACMi.tv for a limited time.