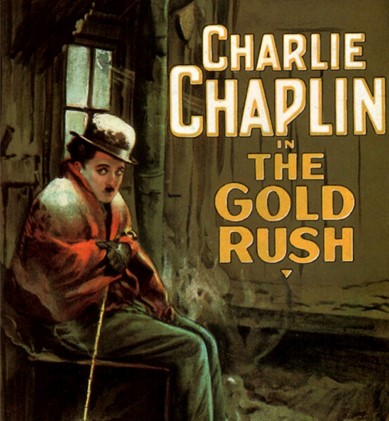 Written and directed by Charlie Chaplin who also stars in this movie, "The Gold Rush" is an action/comedy/adventure from the "Golden Age of Silent Film". Chaplin was remembered for this film most of all because of it's wildly funny story of the 'Little Tramp' character searching for gold in the Klondike to find … Fame, Fortune and most of all … LOVE.
Richard Hughes returns to play the live piano accompaniment that perfectly matches the action in the movie. "The music you play underscores the emotion, but it should not be flamboyant," Hughes said. "You don't want to take away from the film; you want to enhance it. When you go from one scene to another, it should be seamless, so they don't notice what you do." (The Patriot Ledger, Feb. 21, 2023)
Join the Friends of the Robbins Library as we present this wonderfully entertaining silent movie on Wednesday, December 6, 2023 at 7 pm in the Robbins Library Community Room (lower level). The movie is 90 minutes long. The event is free and open to all.