View this event at https://acmi.tv/videos/friends-of-the-robbins-library-harpbeat/
HarpBeat is the collaborative creation of percussionist Fabio Pirozzolo and harpist Shelley Otis. Their music blends the soft sounds of the lever harp with the lively rhythms created by hand percussion. The Peruvian cajon, the African djembe and the Southern Italian tamburello find their home in the sweet and haunting sound of the harp. The duo merges elements of pop and world music into a dynamic and entertaining musical act.  
Fabio Pirozzolo is an Italian drummer, multi-percussionist and singer, performing in virtually any genre of music from jazz to world music to rock. Fabio has taught master classes at Berklee, Harvard and Tufts and served as accompanist for dance classes at Emerson College and Boston Conservatory.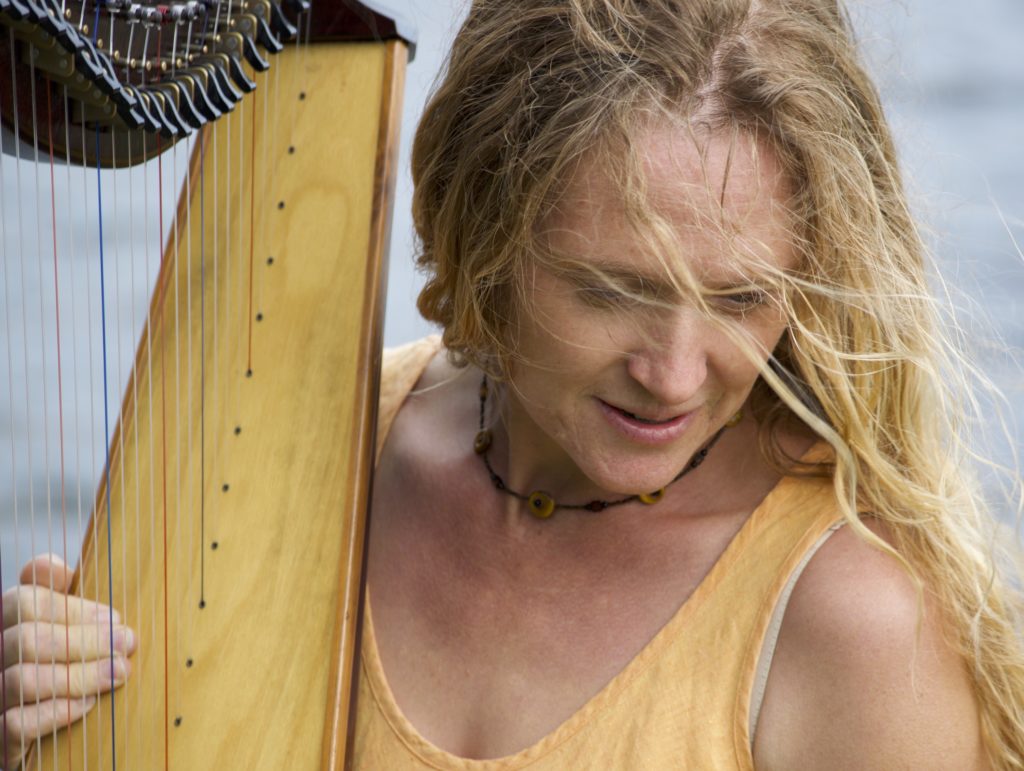 A multi-year award winner on the Knot, Wedding Wire, and Gigmasters, harpist Shelley Otis plays for more than 100 weddings and private events per year. She has been featured in concerts both as a soloist and with the Celtic band Ulster Landing. As a composer and arranger for the harp, she has traveled in Mexico, Chile, and Ecuador, interviewing and collaborating with harpists from the arpa llanera tradition.
This virtual prerecorded event is part of the Friends' Reading Room Music Series (though sadly not in the Reading Room at present) and is free and open to the public. It will air on Sunday, March 7 at 3 pm at Robbins Library Facebook Live, YouTube and will also be available on ACMi's Public Channel, airing at the same time on RCN 629, Verizon 31, Comcast 8.